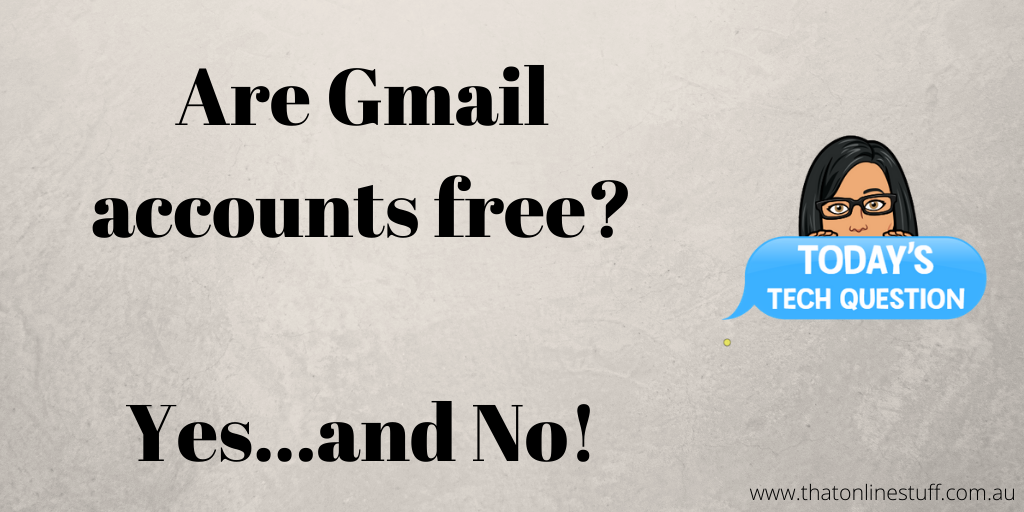 The answer is both Yes…and No!
Yes, it is free to set up and run a GMail account. However, there is a limit to how much storage you get for free with a GMail account and once you run out, you'll need to buy storage before you can send or receive emails. The cost will depend on which country you live in. For Australians, it starts at $2.49 a month for a total 100GB.
I wouldn't get too concerned though – the free storage is a very generous 15GB shared across Google Drive, Gmail, and Google Photos. As an indicator, I have over 66,600 emails in GMail dating back 10 years which take up just over 11GB of space.
Got more questions? Get in touch to find out how I can help you with your G Suite and Google related issues and drive better business outcomes.