You can choose 1 of 2 ways to display Google Keep notes – as a single column (which is the default) or a grid view (a number of columns ranged across the screen).
Displaying notes
Open https://keep.google.com or open the mobile app. 
Click on the List View icon
in the top right of the screen to show all notes in a single column. On the mobile app this icon is in the search bar.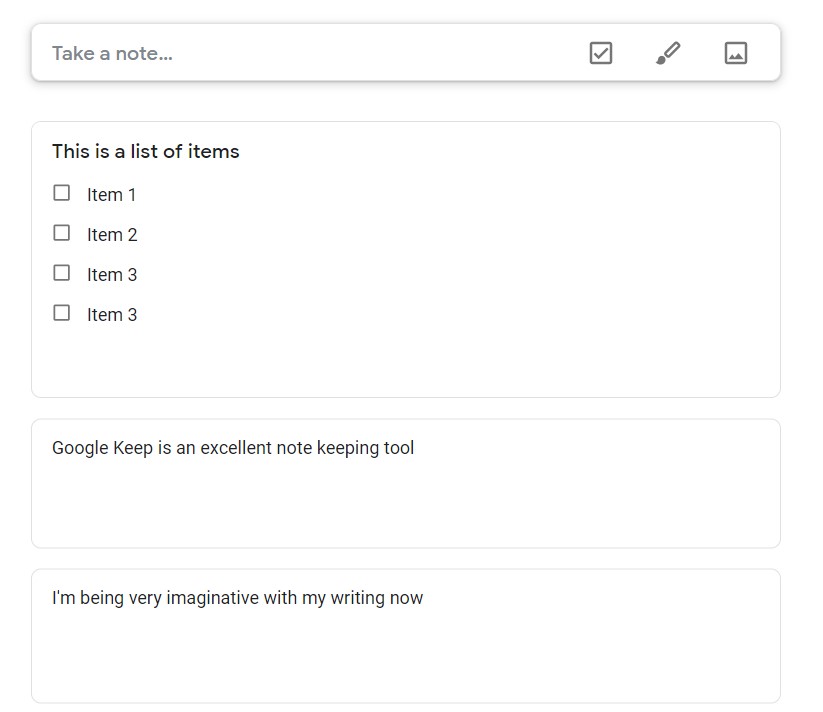 Click on the Grid View icon
to show all notes in a series of columns (the exact number will depend on the size of your screen). In the mobile app, the Grid View icon is in the search bar.
Moving Google Keep Notes
By default, Google Keep notes are displayed in chronological order – the most recently created or edited note is always displayed on top.
However you can manually arrange notes in any order you wish by clicking (tapping) on a note and dragging it into a new location.
7 sec video showing a Google Keep note being moved