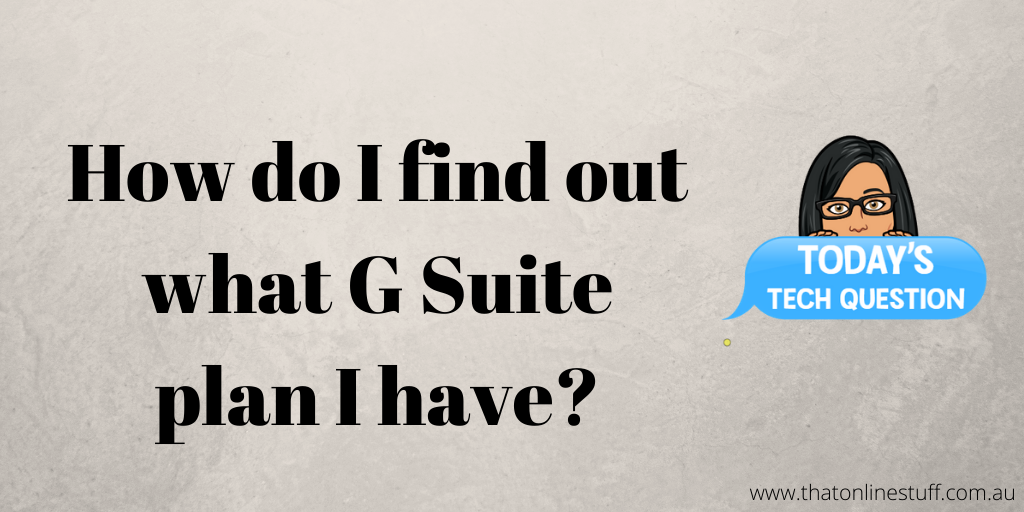 If you're a G Suite administrator, then it's pretty easy to find out what G Suite plan you're on.
Log into admin.google.com and from the dashboard click on the Billing icon.
You'll see here the G Suite plan that you're signed up to; the number of users and the cost per month.

You can also make changes to the plan by scrolling down the page and selecting 'Find out More'
and if you're not a G Suite administrator? Well, you'll need to find them and ask them!
Got more questions? Get in touch to find out how I can help you with your G Suite and Google related issues and drive better business outcomes.