See a Google Docs Word Count on your PC
To see your word count for any Google Docs document (gosh that is an unwieldy phrase isn't it) use the keyboard shortcut Shift + Control + C. This will bring up your word and character count: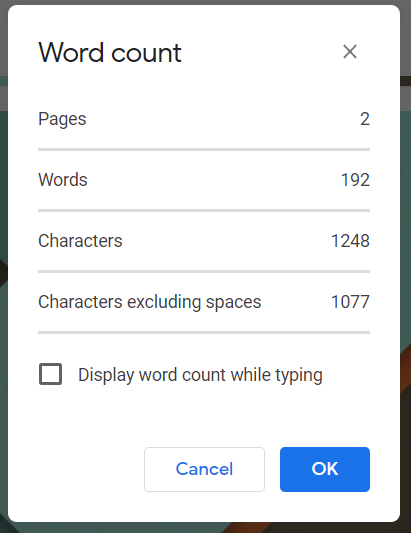 And if you highlighted a section of text before displaying the word count, you will see that word count as a selection of the entire document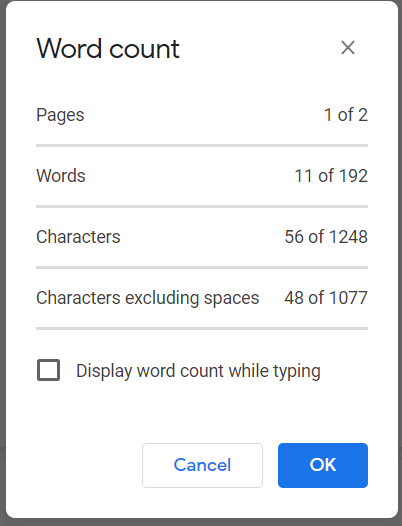 If you want, you can display the word count in the bottom left of the document window whilst you type by clicking in the checkbox. Click on the drop down arrow to get full details.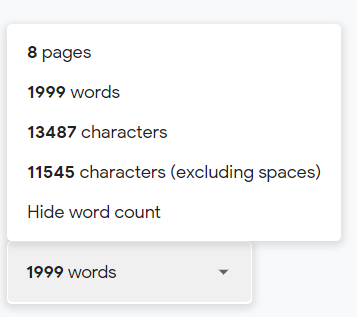 This display will stop working after 2,964 words though – don't ask me why!
See a Google Docs Word Count on your mobile
If you're creating a Google Docs document on your mobile you can see the word count by tapping on the 3 vertical dots in the top right of the document and then tapping on Word Count.