This article explains how to resolve the "no access to google maps contact administrator" error in just a couple of quick easy steps – so let's get started.
Actually, before we do – just a reminder that you'll need to have Google Workspace administrator rights to resolve this issue. If that's you, fantastic. If not, please send this article to your Google Workspace administrator so they know how to resolve this error.
Steps to turn on Google Maps in Google Workspace
Go to your Admin Console – you may need to re-enter your password if it's been a while since you visited the console area.
Click on the Apps tile or click on "Apps" on the left hand side menu

Click on the Additional Google services tile or left hand side menu link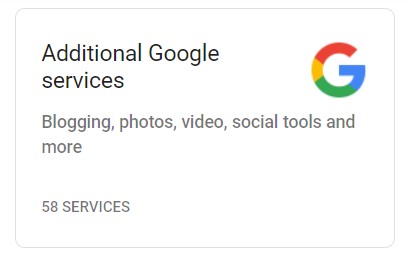 Scroll down the page until you see the Google Maps listing (the services are in alphabetical order so it's pretty easy to find thankfully).
Click on "Google Maps"
Click on the Service Status item
Change "OFF for everyone" to "ON for everyone" and click on Save.

The changes may take up to 24 hours to take effect but once they do, all employees will have the ability to use Google Maps when logged into their Google Workspace account, along with the ability to use Google Maps in the Calendar sidebar.
Adding this ability gives you and your employees the ability to see and research place information for in-person meetings as well as the ability to add driving times to your calendar as well.
Make the most of your Google Workspace investment
Get the information you need to administer and use Google Workspace in your small business. Published every Sunday night (Australian time) to set you up for the week ahead.
Designed and written by a small business owner for small business owners.