This is a question I hear a lot – someone will tell me they created a Google Keep reminder or a Google Task but that they can't then see the item in their Google Calendar.
UPDATE 20 AUG 2023: It is no longer possible to see Google Keep Reminders on Google Calendar, regardless of whether that is the mobile app or desktop.
The first thing is to confirm – is this happening on the desktop/laptop version of Google Calendar or on the mobile app version?

If it is the mobile app then check this article for Google Task issues and this article for Google Keep issues.

If this is happening on the desktop/laptop then keep reading for the quick and easy (I promise!) solution.
Check the checkbox
Essentially what I mean here is that at some point you've probably accidentally de-selected the view checkbox on the home screen. Simply click on the checkbox again to view your Reminders and/or Tasks: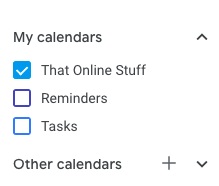 You'll be able to tell that you've updated Google Calendar correctly if you can not only see your Reminders and Tasks again, but you can also create Reminders and Tasks as well. If the boxes aren't checked, then your only option when clicking on the Create button will be as seen in this screenshot (if you're using the free version of Google Calendar).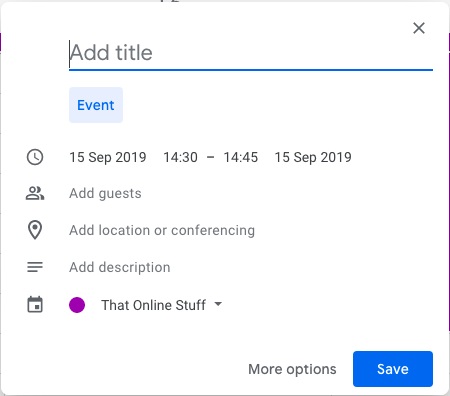 If you're using Google Workspace but don't have Reminders and/or Tasks checked, then you'll see these options when you click on the Create button: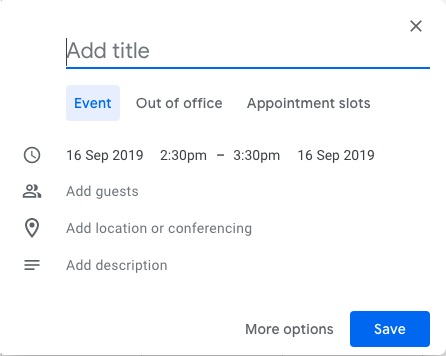 And that's it!
I told you it was simple, but sometimes the simplest things are the most annoying to fix!
Get ready to be more productive in 2023
Want to learn how to master your to do list for less than the cost of a chai latte? You've come to the right place! My fully revised book gives you a step by step process that really works, using Google's simple, easy to use, free software.
In less than an hour, you'll learn how to increase your productivity and manage your to-do list without increasing your stress or the length of your working day.